Climbing Special Events
Quick Links:
---
Reach New Heights!
Throughout the year The WELL hosts several competitions and events at the rock wall! Whether you are a beginner or experienced climber we have an event for you.
Technique Top Out
Technique Top Out is held on the first and third Wednesday of each month. Come learn how to improve your climbing technique, and how to train for climbing in a laid-back atmosphere. Each week will highlight a new technique or way to train! Fall 2017 dates:
September 6th & 20th: 5:00pm - 6:00pm
October 4th & 18th: 5:00pm - 6:00pm
November 1st & 15th: 5:00pm - 6:00pm
December 6th: 5:00pm - 6:00pm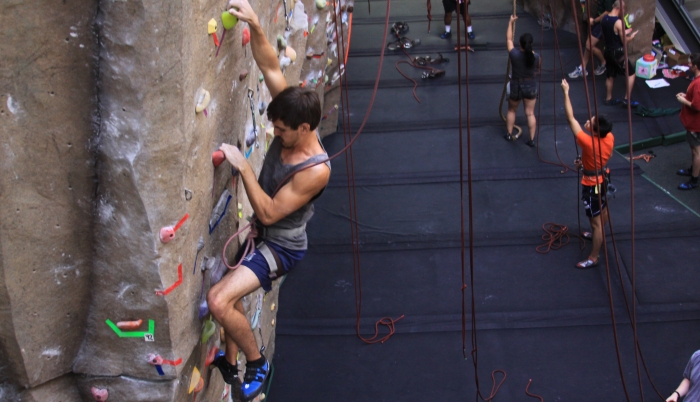 First Ascent Thursdays
First Ascent Thursday are free social events at the climbing wall where students can experience competitive activities, challenging games, and a sense of community.
September 28, 5:00pm - 7:00pm
November 30, 5:00pm - 7:00pm
December 14, 5:00 - 6:00pm
Level Up Competition
Level Up is an annual bouldering competition.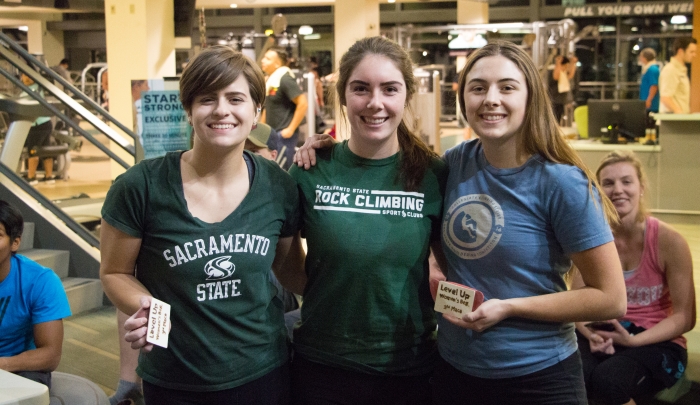 Mile High Climb
February 2018
Join the challenge! The Mile High Climb challenge runs from February 1st - 28th each year. Climb one verticel mile (132 laps) within the month of February to receive a t-shirt! You can complete this challenge as an individual, or as a team of up to 4 people. Register at the WELL front desk, $5 per person.
Rules:
One mile on the WELL's Climbing wall is equal to 132 climbs (laps).
Teams can work together to reach the mile-high distance.
It's a great idea to get belay certified for the Mile High Climb.
Sign up for a Climbing Fundamentals class at the Equipment Desk today!
All 132 laps must be completed to earn the t-shirt!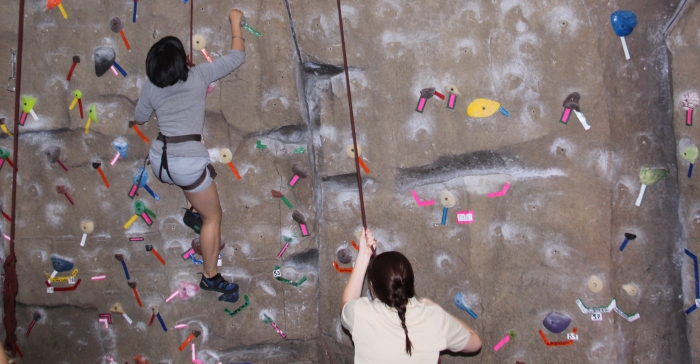 Go Boulder Go Home
March 2018
Join us for the 8th Annual Sac State Bouldering Competition next spring! Look for dates and information this fall.