Fitness Special Events
Quick Links:
---
What's Happening
Can't get enough of our fitness classes? Grab some friends and join us for our Fitness Special Events. We host a variety of events each semester to keep you moving!
For a full list of Group Fitness events, click here:
Group Fitness Master Calendar of Events
Zumba Throwback Thursday
Thursday, April 11th - 6:30-7:30pm
Join us for our 80's and 90's throwback dance party!
Attire: Kick it back 80;s or 90's style.
WELL Members and Non-members are welcome.
WELL Fitness Studios
Register For Zumba Throwback Thursday
Yoga Night
Thursday, March 14th - 7:30-9pm (75-90 min of Yoga)
Appropriate For All Fitness Levels
University Union Ballroom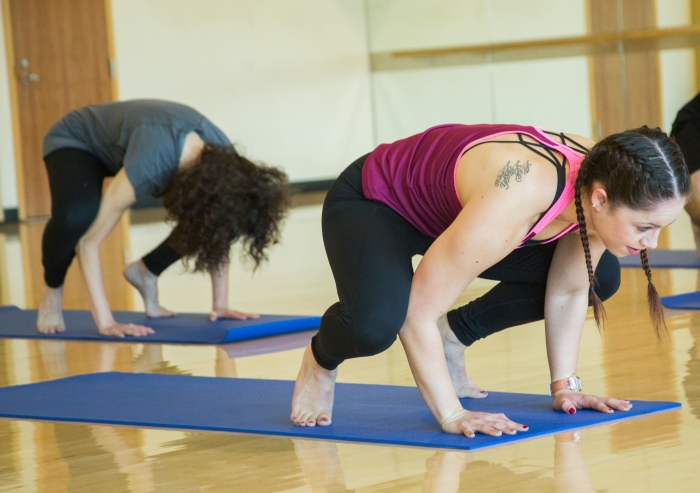 Perform WELL Workshops
Refine your technique. First Thursday of each month, returning September 2019
The Perform WELL Workshop Series is led by The WELL's certified personal trainers to introduce, improve, and refine technique on various fitness topics. Reserve your spot at the Fitness Desk! Improve your technique in our Perform WELL Workshop Series. These workshops are open to WELL members only.