Perform WELL Workshops
Quick Links:
---
Success And Nothing Less
The Perform WELL Workshop Series is led by The WELL's certified personal trainers to introduce, improve, and refine technique on various fitness topics. Reserve your spot at the Fitness Desk!
Is there an area of fitness you want to learn more about? Submit your workshop requests to the fitness team for a future Perform WELL Workshop!
Speed, Agility, & Functional Training
September 7, 2017 5:00-6:00pm
Learn how to increase speed, change direction, and utilize the newly installed Turf at The WELL. You will be instructed on how to effectively incorporate ladder drills, tire flips, sled pushing and many more to take your training to the next level.
Location-Turf Area, Instructor- Tommy
Basics of the Kettlebell Swing
October 5, 2017 5:00pm - 6:00pm
Kettlebells are an excellent way to burn fat, increase lean muscle mass, and increase power output. Learn how to effectively hinge at the hips and get the most out of your kettlebell swing.
Location- Turf Area, Instructor- Derrick
Foam Rolling & Mobility
November 9, 2017 5:00pm - 6:00pm
When the intensity is there but workouts start to suffer it is time to put more effort into recovery. Foam rolling is an effective recovery tool and can help increase range of motion through myofascial release. You will learn methods of foam rolling and other mobility drills to help increase range of motion and flexibility.
Location-Fitness Desk, Instructor- Dom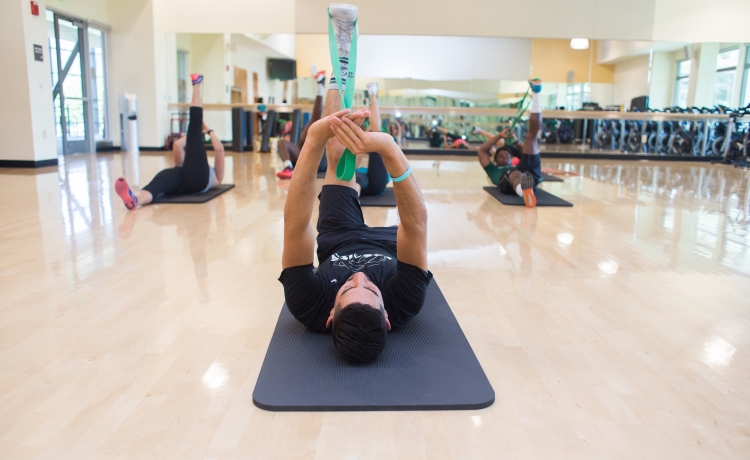 Platform Lifting
December 7, 2017 5:00pm - 6:00pm
Squats, Deadlifts, and Pressing are the foundation to any good strength program. This workshop is designed to learn warm-up patterns, corrective exercises, and techniques to improve your CORE lifts.
Location-Squat Area & Platforms, Instructor- Janelle