Weight Warriors
Quick Links:
---
Challenge Accepted
Weight Warriors is a team structured fitness program focused on participation, teamwork, education, and RESULTS. Teams consist of a minimum of 3 and maximum of 6 participants. Sign up as an individual or with a group of friends. The program runs February 11th through May 3rd.
The Breakdown
What's Included?
Weekly workout led by your team's Certified Personal Trainer
Weight Warriors Team T-shirt (grouped by t-shirt color)
Free Cooking Demos/Nutrition Seminars
Bi-weekly fitness challenges- competing against other Team's time
Pre- & Post-Assessments (Weight, endurance, strength, & flexibility)
Prize package for the winning team
Weight Warriors MVP award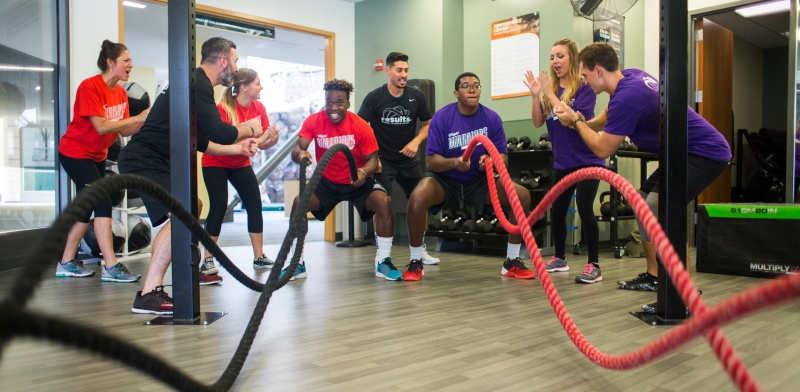 Register
Official Registration begins on January 7th and closes February 4th! Weight Warriors is $75.00 per person.
Purchase your Weight Warriors Program
An email will be sent to you after registration to complete the following

Indicate if you are signing up with a Team or as a "Free Agent"
Free Agents will list their availability for training
Teams- choose a captain and submit 1 form with the Team's availability

You will be matched up with your trainer after registration closes
Student Health & Counseling Services
The SHCS is partnering with The WELL for the 2018 Weight Warrior Program
The Points
Spring 2018 Winners - The YELLOW Team!