Inflatable Soccer Dart Tournament
Quick Links:
---
Test Your Aim and Become a Champion!
The Inflatable Soccer Dart Tournament will test your skill at kicking a soccer ball on an inflatable soccer dart board right in front of The WELL's lawn! Each participant will get a certain amount of tries to gain as many points as they can against opponents.
Registration is free and REQUIRED. This tournament is limited to 10 participants. Face coverings and physical distancing will be maintained during the duration of this event.
Winners of each tournament will receive an Intramural Championship ring and t-shirt.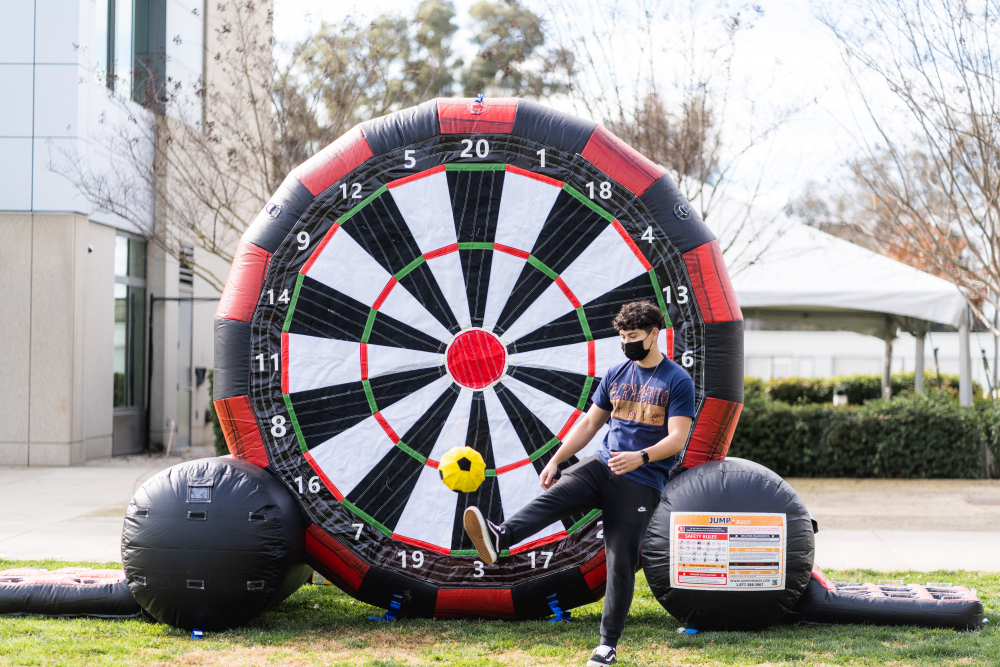 April 23 Tournament:
Play on Friday, April 23 @ 2pm
Register by Thursday, April 22 @ 11:59pm