Fall Student Memberships
Quick Links:
---
Fall Student Membership at The WELL!
Fall student membership begins on August 21st
WELL Membership is included in the student fees for all Sacramento State Students paying the Union/WELL Inc. fee.The WELL is commited to enhancing student's Sac State Experience using our 7-Dimentions of Wellness, and our mission of lifetime wellness through collaboration, innovation, and education.
Fall 2017 Membership: August 21st - January 21st.
There is no additional charge for Sac State student memberships. WELL membership is included in student fees for all individuals paying the Union/WELL Inc. fee.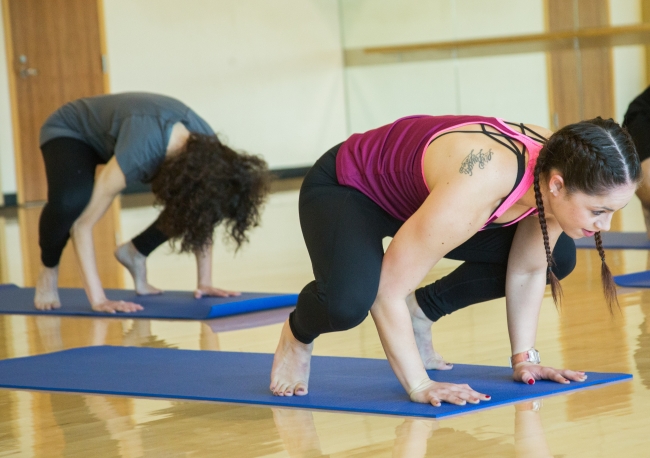 Incoming Students Fall 2017
Incoming Fall 2017 freshman and transfer students are eligible to use The WELL at no additional charge beginning August 21, 2017. Incoming students are eligible to purchase Summer Membership or $5 day passes as soon as they have a vaild One Card. Incoming students will recieve a WELL tour at their Sac State orientation. Incoming students are welcome to schedule an additional priviate tour free of charge.
Associated Campus Programs
Associated Campus Programs students can purchase membership for 1-4 months at a rate of $32.00 per month. ACP include, but are not limited to, CCE, ELI, ALC, TEFL/PUFS, UC Davis School of Medicine, Renaissance Club, Graduate students who are on a fee waiver, all students enrolled in at least one unit who are not paying the Union/WELL Inc. fee.
Note: most ELI and ALC students have pre-paid membership for The WELL as long as they are in classes. Check with your program or The WELL front desk to see if you qualify.
WELL Semester Hours
Monday - Thursday: 6:00am - Midnight
Friday: 6:00am - 10:00pm
Saturday: 8:00am - 8:00pm
Sunday: 10:00am - 10:00pm