Teambuilding
Quick Links:
---
WELLBuild - Teambuilding WELL Style!
Is your group or organization looking for something exciting to create cohesion and teamwork? Want to start your meeting off at The WELL with some energy and excitement? The WELL offers programs that incorporate fun team challenges, games, use of our climbing wall, and other initiatives that will add a new dimension to your over all experience.
Check out these three programs or customize your own!
Stinger Stretch: 20 minute ice breaker
This quick warm-up of ice-breakers and brain teasers will help your group get energized for the day or bounce back after lunch! This option is short enough to fit in the schedule but long enough to encourage meaningful activity throughout the rest of your event.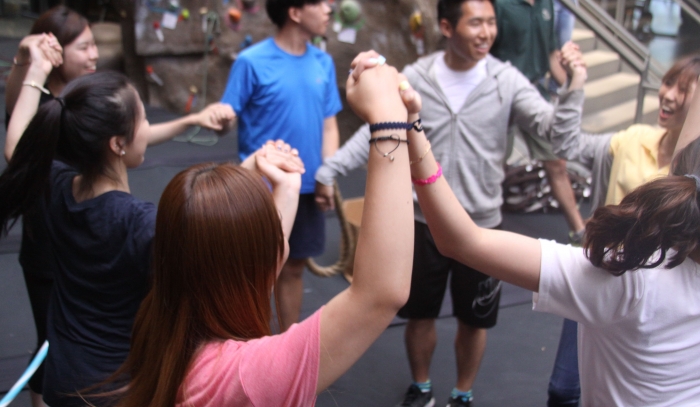 The Buzz: 1 hour communication builder
The perfect length for the first activity of your day or over lunch! This 1-hour program will get your team working together in unique ways and challenge their communication skills. All activities can be performed within your meeting space.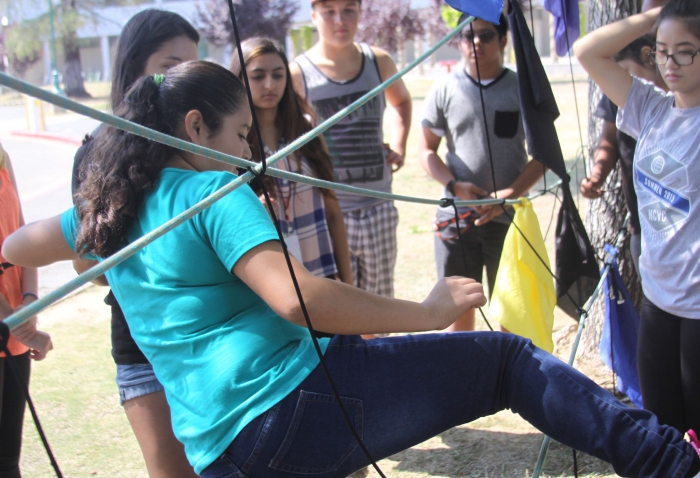 Build the Hive: 5 hour teambuilding and climbing
Pull out all the stops with a full day of mental, physical, and social engagement with your team! This program will offer innovative teambuilding elements to improve communication, trust, and teamwork, as well as offering adventurous initiatives centered on The WELL's beautiful climbing wall.
WELLBuild
Rates are per hour per participant
Student Organization $8.50
Campus Department $10.00
University Sponsored $11.50
Off Campus $13.00