Teambuilding
Quick Links:
---
WELLBuild - Teambuilding WELL Style!
Is your group or organization looking for something exciting to create teamwork, cooperation, collaboration, wellness, inclusion and team synergy? The WELL offers programs that incorporate fun team challenges, games, climbing wall, All In Recreation and other initiatives that will add a new dimension to your overall experience.
Reservations must be made at least two weeks in advance.
Teambuilding
1-hour Communication Builder: Let the WELL Build team lead your group through a series of challenges that will allow them to take a more in-depth look at the ways we communicate and how that effects your team.
Out of the box games!: Challenge you team to think outside of the box with fun brain teasing activates.
Custom Team Building: Let the us design the perfect teambuilding program that is right for you. This is a great way to pick how long of a program you want and what goals you want to work on as a team. This is also a great option to combine with one of our other programs!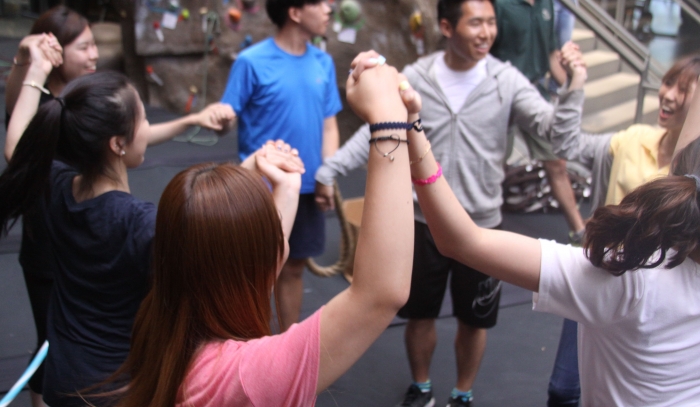 Team Collaboration Activities: Do you want a fun activity that will help build cooperation, collaboration, wellness and team synergy? Then checkout one of our Team Collaboration Activities.
Group Climbing Experience: is perfect whether you are a team, club, company or organization, booking a private climbing experience will benefit your group! The WELL climbing wall is available for private reservation for an individualized Group Climbing Experience. Every group reservation is provided with dedicated staff certified as Climbing Wall Instructors to help your group have the best experience possible!
Climbing Reservation Hours
Monday - Friday: 8:00am - 12:00pm
Saturday: 3:00pm - 7:00pm
Sunday: 10:00am - 3:00pm
Dodgeball: is a great activity for the team that is a little competitive. It's a great way to get your team active and increase team synergy in a fun competitive spirit.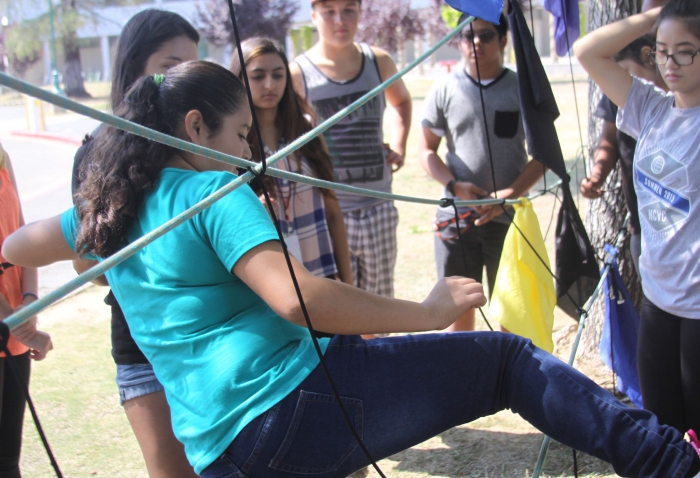 Adaptive/Inclusive Sports
We Offer a unique teambuilding experience, that can accommodate a full range of abilities and skill sets. We use purposeful goal oriented recreation and leisure to educate and engage participants about inclusion, advocacy, and disability.
Beep kickball: is very similar to standard kickball with a few notable exceptions. Most noticeably, certain positions will require the player to be blindfolded. Players use their sense of hearing to locate the ball and bases, which beep to inform players of where they are.
Wheelchair Rugby: is a team sport (2 teams of 4), where the objective is to get the ball past the other teams' goal line. The game is played in specialized wheelchairs designed to withstand contact from other chairs. Wheelchair Rugby is a fast-paced adaptive sport with contact being allowed.
Wheelchair: basketball is the number one adaptive sport in the world. The rules of basketball and wheelchair basketball are very much alike; the most noticeable difference being that you have to bounce the ball on the court after every two pushes of your wheelchair.
Sitting Volleyball is governed by the same set of rules as the able-bodied game with a few differences.
WELLBuild
Rates are per hour per participant
Student Organization $10.00
Campus Department $11.00
University Sponsored $12.50
Off Campus $14.00