The WELLcome Back!
Quick Links:
---
TOTAL WELL TAKEOVER!
The WELLcome Back is our largest Fall event, and it is FREE! This interactive open house will introduce you to our state of the art facilities, as well as our campus' Seven Dimensions of Wellness. The WELL will celebrate with an open house, activities, prizes & more! You wont want to miss the fun!
Fall 2017 WELLcome Back and Foam Fest!
September 22, 1pm-5pm
Event Breakdown
Part 1: Inside The WELL
The WELLcome Back includes a full open hours with booths, prizes, and more! Attend 7 booths, and receive a stamp on your wrist band. Complete all 7 stamps to recieve access to our EXCLUSIVE FOAM FEST! Booths will feature the following program areas and services:
Membership & Guest Passes
Climbing
Fitness
Group Exercise Classes
Intramurals
Informal Recreation
AIR
WELL Social Media & Outreach
Peak Adventures
Student Health & Counseling Services
& more!
Make sure to join us between 1-4pm, so you can participate in the activities, giveaways and more; Visit at least 7 stations and earn access to the Foam Fest!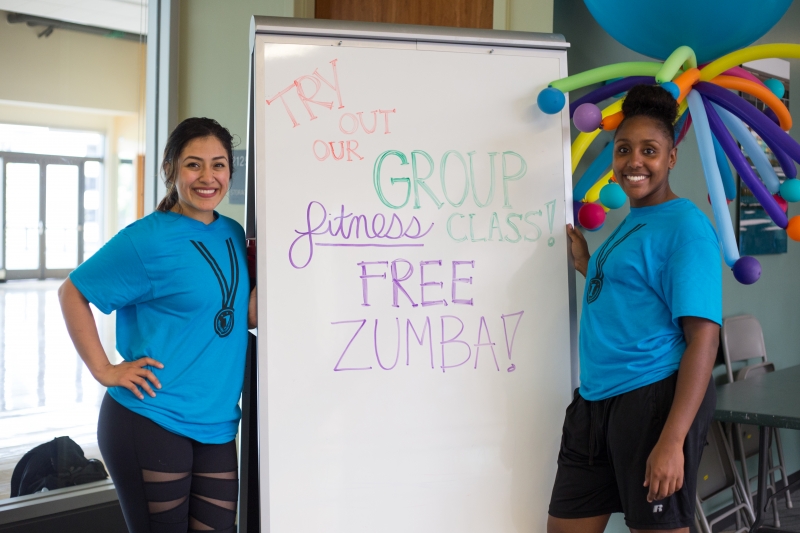 Part 2: Foam Fest!
After you receive 7 stamps on your wrist band, join us on the WELL lawn for a foam fest from 3:00pm - 5:00pm. This foam fest will be complete with a sudsational foam pit, DJ dance party, and a ton of fun! The following are required to enter the foam pit.
Foam Fest Requirements:
• Shirt and Shorts required
• Closed toe, athletic shoes must be worn. Prohibited footwear include, but is not limited to, cleats, sandals, and socks.
• No food or drink
• Store all personal belongings in WELL lockers or at bag check provided
**Be prepared! Bring a change of clothes and a towel for after**