The WELLcome Back
Quick Links:
---
10th Annual WELLcome Back Event
The WELLcome Back is our larges fall semester event, designed to welcome new and returning students back to Sac State. Explore WELL programs and services while having a blast and earning free swag! The WELLcome back is a free open house that is open to all Hornet community members. Participants must be over the age of 18, or be a minor enrolled at Sac State with a parent/guardian signature. We offer a variety of activities that are accessible for all levels of ability. Don't miss the fun!
Date: Friday, September 18, 2020
Event Time: 1:00-4:00pm
Event Theme: TBD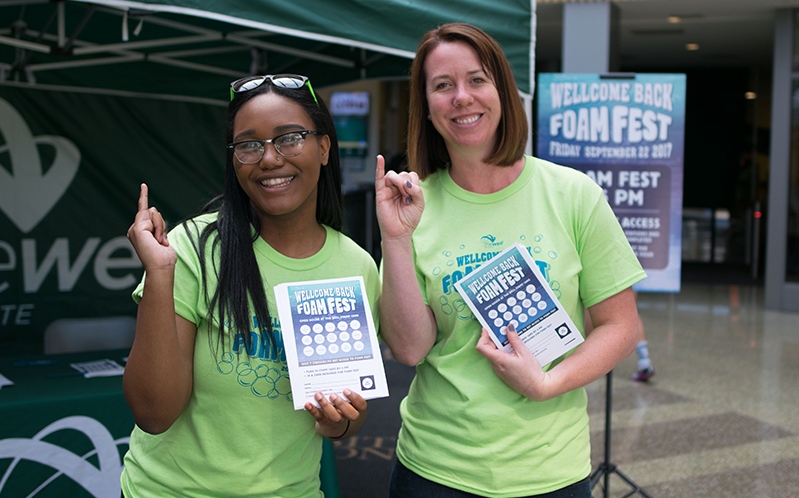 Swag Station Stamp Cards
The WELLcome Back has over 15 stations packed with fun activities, information, and free swag! When you arrive, you will be given an event stamp card. Visit any station to receive a stamp! Collect 7 stamps to earn an event t-shirt. If you visit all of the available stations you can enter to win a grand prize, and participate in our signature event. You must attend all stations to get into the signature event!
Swag Examples
Reusable Tote Bags
Sunscreen
Laundry Bags
Reusable Straws
Free Guest Pass Raffle
Stadium Cups
Sunglasses
Pens
Grand Prize Examples
Inflatable Kayak
Lifestraw Water Bottle (2 Winners!)
Hammock (2 Winners!)
Igloo BMX Cooler
4 Person Tent
Quest California Long board
Camelbak Hydration Pack
Pair of Camping Chairs (will be WELL or Sacramento State branded)
$50 Hornet Bookstore Gift card
$50 Gas Gift card
Station Activities
Each swag station offers a variety of fun and informative activities to acquaint you with The WELL's programs and services. Within recreation we are proud to provide a wide-range of resources that support lifetime wellness and student success through the 7-Dimensions of Wellness. Explore WELL Recreation stations at The WELLcome Back to learn more about intramural sports, fitness classes, open swim hours, informal recreation, Equipment checkout, climbing services, adaptive recreation, personal training, and our state-of-the-art fitness equipment. Currently enrolled students who pay the Union/WELL Inc. fee are eligible for WELL membership at no additional charge.
Station activity examples include:
Fitness Challenge Courses
3-point Shoot Basketball Contest
Wheelchair Basketball
Corn hole
Climbing Challenges
Zumba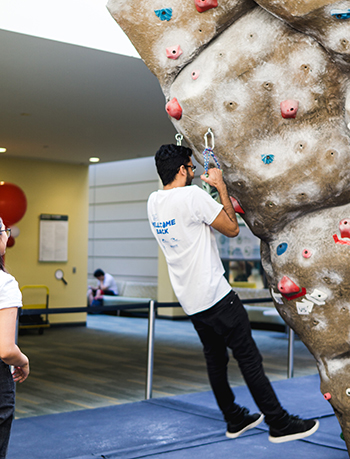 ​
Signature Event
Each year The WELLcome Back hosts a large signature event free of charge! To access the signature event you must complete your entire stamp card. The signature event is designed to provide a fun and engaging experience for new and returning students. The 2020 signore event will be announced soon.
Past signature events include:
Foam Party
Bubble Soccer
Silent disco
Suggest a Future Signature Event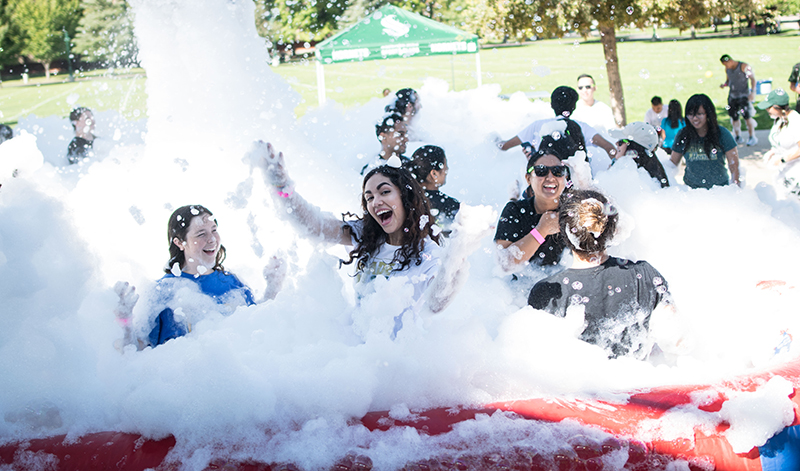 Event Sponsors
The WELL accepts sponsorships for The WELLcome Back that align with our organizational mission and values. A special thank you to our 2019 Sponsors. If you are interested in learning more about 2020 sponsorship opportunities please email wellevents@unionwellinc.org.
Student Health and Counseling Services
Student Health and Counseling Services offers a variety of programs and services to help create healthy and engaged Sac State Students. Explore SHCS at The WELLcome Back to learn more about walk-in urgent care, lab and x-ray services, the pharmacy, vision clinic, cooking classes, nutrition services, alcohol, tobacco and other drug education, violence support services, and peer health education programs. Currently enrolled students who pay health fees are eligible to access services. Additional fees may apply to specialty services, procedures, pharmaceuticals, vaccines and supplies.
New Member Activation
New students can activate their membership at The WELLcome Back! To active, students will sign a wavier, take a photo, and enroll their handkey. Members only have to active their membership once. If returning students have already activated, they can participate in the event without any additional steps. WELL Membership is included in the student fees for all Sacramento State Students paying the Union/WELL Inc. fee.The WELL is committed to enhancing student's Sac State Experience using our 7-Dimensions of Wellness, and our mission of lifetime wellness through collaboration, innovation, and education.
Guests
Members are welcome to bring guests to this event. A guest is a member-sponsored user of the facility, or any person who is eligible for membership. Guests will be the responsibility of the member at all times while visiting the WELL. Members must remain in the building with their guests at all times. Guests must be 18 years of age or older.Guests must show a valid photo ID to use the facility.
​Free Guest Passes
Each WELL member receives one FREE guest pass per semester! To redeem your free guest pass simply stop by The WELL front desk on the day your guest would like to workout. Unused free guest passes do not roll over from semester to semester
Additional Guest Passes
After you have used your free semester guest pass, daily guest passes are available for purchase for $10 per visit, or $5 with a valid One Card. Guests must present their One Card every time they enter the facility to receive the discounted $5.00 rate. Members are eligible to bring in one guest per day.
Weekender Guest Passes
Three-day weekender passes are $15 and available for use Friday, Saturday, and Sunday!
Student Membership Information